Comprehensive Solutions to Your Outside Plant Needs
The 'Last Mile' of your network deserves the best. Alamon's certified and vetted OSP technicians complete your vital end-user connections with a comprehensive array of services.
Click to add your own text here
Click to add your own text here
Click to add your own text here
Fiber to the Home Installation
Click images to view gallery.
High Bandwidth fiber networks are fast becoming the industry standard for delivering more robust video, internet and voice services to homes and businesses.
Alamon's veteran Project Managers and seasoned installation crews are equipped to handle FTTX projects nationwide and we have the experience and professionalism to seamlessly deliver connectivity to your valuable customers.
Whether supplementing your work force, or operating as a stand-alone contractor, Alamon knows the great importance of representing your company professionally while getting your customers on-line.
FTTH Delivery
Click the image to enlarge.
Certified Triple Play Technicians
Whether in a home or business environment, Alamon is an industry leader in providing certified Installation and Repair technicians. With expertise and training on every product we install, our technicians arrive with all the necessary tools and test equipment, PPE and safety gear. Just as importantly, we also ensure that all technicians follow strict customer service protocols of being friendly, polite and respectful of customers and their properties at all times.
Triple Play (Voice/Internet/TV) services for all FTTH/FTTP technologies
CAT5e/CAT6/Fiber
ONT's, Drops, and UPS
Testing and Certification of all services
Aerial and Buried Drop Placement
Alamon's trained and certified Aerial Drop crews work in Residential and/or Business environments to complete your Fiber Installation needs.
Whether as a workforce supplement, or with our own trucks, tools and materials, Alamon has the expertise you need to complete the last steps of your networks.
Alamon's Fiber Splicing teams know the importance of accuracy and on-time delivery. Our veteran spicing crews work in Aerial, Buried and Underground scenarios, providing reliable, cost-effective solutions for our clients.
Our Fiber Splicing technicians can work as a stand-alone splicing labor force, or as part of a supplemental workforce to help our partners with overflow work.
Alamon has a long history of managing and deploying experienced, mobile splicing teams across the country. We can easily work with single-mode fiber, used for transport, or multimode fiber, commonly used for short distances and in businesses. Our technicians are also experts at ribbon or loose tube fibers.
Loose Tube
Ribbon Fiber
Single Mode
Multimode
Alamon's trained technicians have the expertise to conduct all fiber-testing requirements, including fiber characterization testing. Our testing procedure evaluates the performance of fiber-optic components, cable plants and systems. Thorough testing is crucial to optimum performance of all components, including fiber, connectors, and splices throughout your fiber network.
10 Gig
40 Gig
100 Gig
OTDR
DWDM
Alamon's splicers have the following test equipment:
Optical inspection microscope, 100-200X video scope recommended.
Source and power meter, optical loss test set (OLTS) or test kit with proper equipment adapters for the cable plant you are testing.
Reference test cables that match the cables to be tested and mating adapters, including hybrids if needed.
Fiber Tracer or Visual Fault Locator.
Cleaning materials – dry cleaning kits or lint free cleaning wipes and pure alcohol.
Optional: OTDR with launch and/or receive cables for outside plant jobs and troubleshooting.
Alamon offers advanced fiber testing for speeds up to 100G, as well as advanced technologies including DWDM and CWDM. Fiber Characterization is designed to test the fiber plant to determine the integrity of the fiber and quality of the installation and splicing.
Alamon can identify the best available fibers so they can be reserved for your high bandwidth customers. Alamon utilizes company owned state-of-the-art test equipment and expert trace analysis. If you want the best in the industry, call Alamon for your fiber testing needs.
Alamon is one of the few companies offering expert copper splicing services to keep your copper network in top shape. Our experienced splicers can work in aerial, buried or underground environments to perform maintenance, cutovers, rehab, toning, tagging or splicing of paper cable.
Our experience with classic splicing techniques, as well as our knowledge of the newest installation methods, are just a few of the many benefits to hiring Alamon to help maintain your copper networks.
Alamon's OSP teams have become a valuable resource for clients that need an experienced eye for Inspecting new work.
With Alamon's Qualified OSP Inspectors, we ensure your valuable communications investments are following RUS specs, state and local laws, and DOT rules. The small investment made on OSP Inspections can play a critical role in your end-customer satisfaction, and save your company from costly repairs down the road.
Connect America Fund (CAF) Services
The Connect America Fund (CAF) continues to allow opportunities for companies to expand and improve their broadband presence across the country. Alamon works directly with communications providers, as well as engineering firms, to supply experienced personnel to bridge the gap on CAF projects.
With over 45 years of experience, Alamon can provide these CAF related services:
Site surveys
Engineering, planning and design
Site preparation
Installation of cabinets and equipment
Placing, splicing and testing cable
Integrating a completed product into the network
Alamon Outside Plant Services is a proud member of these organizations: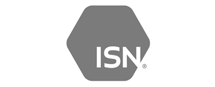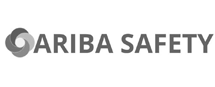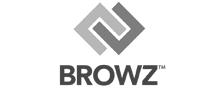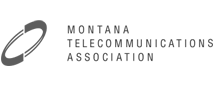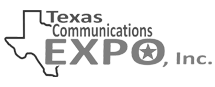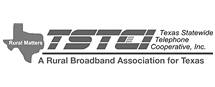 Contact
Request more information about Alamon Outside Plant Services.